Logo category
Presentation
The Association des amis de Marcel Proust et des amis de Combray has decided to adopt a new logo to replace the existing one.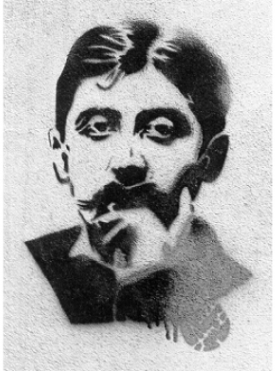 Current logo of the association
This new logo will be used in various contexts: in the association's communications (paper mail, electronic newsletters, etc.),
website
,
online shop
) but also on various media such as books, brochures, posters and even multimedia content (photos, videos, CDs, DVDs).
First stage: Selection of finalists
Each participant in the competition is invited to submit a portfolio of his or her past designs, whether published or unpublished, whether in final or draft form, enabling the competition jury to assess the participant's logo design skills.
caractéristiques techniques des portfolios

format: PDF;
Resolution: 300 DPI;
Maximum file size: 10 Mo;
Second stage: Selection of the laureate logo
On the basis of the portfolios, the competition jury will select up to four finalists who will each have to submit one or more logo proposals.



Themes and orientations

Proposals for the logo should reflect both the respect for Marcel Proust's work and the dynamism of the Société's activities.

The shape of the logo (rectangular, square, round, etc.) is left to the free choice of the participants.

Two versions of logos must be proposed: one with the Société's acronym (SAMP); the other without.
Technical characteristics of the logo proposals expected from the finalists
All fonts must be converted to curves or contours;
Each of the two versions of the logo (with and without SAMP) must be supplied in four copies, in the following formats:


The original, editable AI (Adobe Illustrator) or SVG 1.1 (InkScape) format;
A fully vectorised image, for printing, in EPS format, CMYK colour space;
A fully vectorised image, for display, in EPS format, RGB colour space ;
A raster image for display, in PNG, JPEG or PDF format, with a minimum width or height of 5 cm, with a resolution of 300 DPI.

All the files making up the proposal(s) must be sent in the form of a compressed archive in zip format;
Maximum size of the compressed archive: 10 MB.
Endowments
Each non-winning finalist will receive 250€ ;
The laureate will receive 1 500€.
Key dates
December 7th 2020: official opening of the competition ;
January 17th 2021: 1st stage: registration deadline (submission of portfolios);
January 31st 2021: 1st stage: announcement of finalists;
February 28th 2021: 2nd stage: deadline for submission of proposals (drafts);
March 14th 2021: 2nd stage: communication of jury feedback to the finalists;
March 28th 2021: 2nd stage: deadline for submission of proposals (final versions);
April 11th 2021: 2nd stage: announcement of the winners of the competition;

The association reserves the right to organise an award ceremony following the announcement of the results.

Registration for the competition requires the acceptance of its rules.
Any questions ?
We invite you to consult the FAQ page as well as the competition rules page. If you did not find the answer to your questions after consulting these pages, you could contact the competition organisers by sending an e-mail, in english or in French, to the following address: This email address is being protected from spambots. You need JavaScript enabled to view it..

.